President and Vice President greets people on the occasion of Guru Nanak Jayanti
New Delhi, Wed, 05 Nov 2014
NI Wire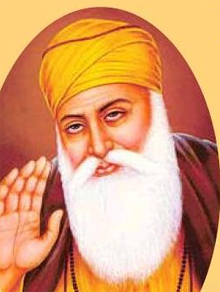 The President and Vice President greets people on the occasion of Guru Nanak Jayanti. The Guru Nanak Jayanti is also know as Guru Nanak's Prakash Utsav or ''Gurpurab", and it is celebrated on the occasion of birth of the first Sikh Guru, Guru Nanak. The ''Gurpurab" is one of the most sacred festivals being celebrated.
The President has said, "On the auspicious occasion of the birthday of Guru Nanak Devji, I extend greetings and good wishes to all my fellow citizens".
Guru Nanak Devji's message of compassion and equality of all human beings is of timeless relevance. Let us on this day recall his sublime teachings and strive for the upliftment of the weak and downtrodden in order to create a society devoid of all social distinctions. May we imbibe the noble teachings of the Guru in our daily lives and strengthen the bonds of unity and oneness in our society".
The Vice President of India Shri M. Hamid Ansari has greeted the people on the auspicious occasion of Guru Nanak Dev ji's Birthday.
Vice President said "I extend my greetings and good wishes to everyone on the auspicious occasion of Guru Nanak Dev ji's Birthday. Guru Nanak's divine message of truth, compassion and tolerance has eternal relevance for liberation of humanity from violence, bigotry and injustice. On this day, let us commit ourselves to follow the noble path shown by Guru Nanak Dev ji and work collectively towards building a just and humane society".
Source: PIB