Watch Piku Trailer
Mumbai, Thu, 30 Oct 2014
NI Wire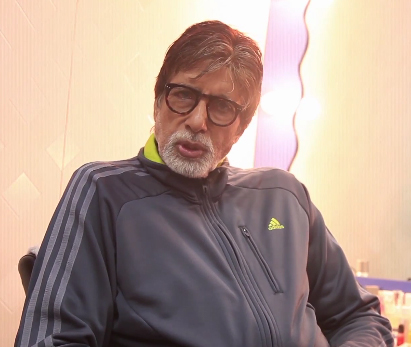 The official trailer of the upcoming Hindi film Pinku is launched. Be first to watch the trailer of the movie 'Piku'.
The Pinku is upcoming Hindi movie featuring Amitabh Bachchan, Deepika Padukone, Shoojit Sircar which is scheduled to be released on 30th April, 2015.
Now the official trailer of the movie is out and you can view it here.
The wait is over as the first official video from Shoojit Sircar's upcoming film PIKU has been released. Fans have been waiting eagerly for news about the much-awaited film since its announcement. The video showcases megastar Amitabh Bachchan, Deepika Padukone and national-award-winning director Shoojit Sircar speak about their excitement for the film.
Piku is already in news for bringing together three generations of powerhouse performers together for the first time-Amitabh Bachchan, Irrfan Khan and Deepika Padukone. The video features legendary actor Amitabh Bachchan along with Deepika Padukone and Shoojit Sircar talking about the film and their excitement about being a part of the film.
Here is the official video trailer of the upcoming movie 'Piku'.
A slice-of-life cinema, 'Piku' is a quirky roller coaster ride of a crazy father-daughter relationship essayed by Amitabh and Deepika, along with Irrfan in a pivotal author-backed role. Produced by MSM Motion Pictures (a division of Sony Entertainment Network), in association with Saraswati Entertainment Creations Limited and Rising Sun Films, Piku is slated for a worldwide release on April 30th 2015.