The Most Epic Safety Video Ever Made: Gets 6 Millions views
New Zealand, Sun, 26 Oct 2014
NI Wire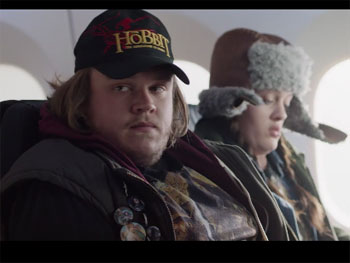 The 'Most Epic Safety Video Ever Made' video was released on the video sharing website Youtube on 22 Oct 2014 and within 3 days it has got more than 6 millions of views.
More than 6 Millions of views shows it popularity among the web users.
Through this video 'The Most Epic Safety Video Ever Made', Air New Zealand would like to welcome you to Middle-earth.
This is the around four minute video posted on the Youtube and in this video two Hobbit superfans board an Air New Zealand flight.
This video is concluding with the message "May your path always be guided by the light of the stars and may the future bestow upon you all the happiness and adventure our Middle Earth has to offer.".
The views of this video is growing. You can see the video below:
Through this video Air New Zealand is looking to cash in on the Hobbit craze.
It is also very know fact that the Air New Zealand has very good reputation for making the dramatic flight safety videos which is shown on at the beginning of every flight.