Need to focus on growth of enterprise and job creation: FICCI
New Delhi, Tue, 07 Jan 2014
NI Wire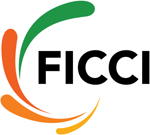 FICCI has underlined the need to strengthen key enablers for growth of enterprises and job creation through a multi-pronged Economic Agenda for the return of the economy to a sustained high growth path. The Agenda was released at the maiden press conference of Sidharth Birla, President, FICCI. He said the Agenda is essentially dynamic and will undergo refinements and additions as we move forward.
The interaction with the media was also attended by Past Presidents of FICCI, YK Modi, Harshpati Singhania and. R V Kanoria and Secretary General, Dr. A. Didar Singh.
"We wish to see India get back to a high growth track. Healthy economic growth on a sustained basis is imperative for job creation and the long term well-being of the Nation. Adding a needed 10-12 million jobs annually requires growth of the order of 8-9% over a long period", Mr. Birlaemphasized.
"Accelerating investments in the industrial sector is central. There is a need to nurture and maintain a positive state of mind amongst existing and potential entrepreneurs. A healthy macro-environment is a precondition for higher investments", he added.
The three key tangible macro-indicators having a bearing on investor perception are fiscal deficit, current account deficit and inflation.
FICCI President said that hard decisions are a must to keep the fiscal deficit under check. Planned capital expenditure should not be compromised for revenue spending. Social spending is a short term measure for job creation, or inclusive but consumption based prosperity. A permanent solution lies in linking social spending to asset creation and skill building. For instance, appropriate linkage of NREGA with productive work would meet inclusivity objectives, while adding to growth.
Bringing CAD down to sustainable levels is essential to bring stability to our external sector, Mr. Birla said, adding that policy interventions and resolutions are desperately needed to curb imports of natural resources that are available in abundance domestically. We also need comprehensive plans for manufacturing competiveness and building global scale including in services. It is surely not impossible to develop a vision for healthy non-oil trade surpluses in the medium term, he said.
With dwindling FDI, the country's dependence on FIIs is considerable. There is turbulence caused by volatile capital flows during global uncertainties. Deepening of domestic capital markets is the only lasting solution to enhance resilience to unforeseen events. This requires steady and untiring efforts.