Top CEOs from India and Africa to meet at India Africa Business Council Meeting in Johannesberg
New Delhi, Mon, 30 Sep 2013
NI Wire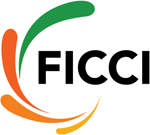 At a time when India and Africa are scripting a vigorous chapter of economic engagement, top CEOs from India and Africa are meeting on 1st October, 2013 in Johannesburg under the umbrella of India Africa Business Council (IABC) to draw up a blue print of action for closer economic cooperation. A high-powered Indian delegation led by Sunil Bharti Mittal, Co-Chair, India Africa Business Council (IABC) and Founder, Chairman & Group CEO, Bharti Enterprises Limited is set to visit Johannesburg for the 2nd meeting of the IABC.
The IABC meeting and the visit of the Indian delegation marks a step forward in the commitment of the two long-standing strategic partners to mutual progress bearing in mind each other's development priorities and shared values. This commitment shows up in the bilateral trade between India and Africa which has gone up from $3 billion in 2000 to over $70 billion during the year 2012-13 and is on course to meet the target of $100 billion by 2015. In the last decade, both India and Africa signed 24 major bilateral treaties and India has already become the fourth largest trading partner with Africa.
To give a further impetus to this engagement, the business delegation will interact with trade ministers on the sidelines of the meeting of the India Africa Trade Ministers to be held alongside the IABC meet. The official Indian delegation for the Trade Minister's Meeting would be led by Mr Anand Sharma, Hon'ble Minister for Commerce and Industry, Government of India.
Mr. Mittal is being accompanied by captains of industry and business heads from sectors ranging from healthcare, IT, automobiles, infrastructure, aviation, FMCG, mining, steel to pharmaceuticals. Some eminent members of India Inc in the delegation are Ms Sangita Reddy, Executive Director, Apollo Hospitals Group, Mr Adi Godrej, Chairman, Godrej Group, Godrej Industries Limited, Mrs Alka Tyagi, Chairperson cum Managing Director, Hindustan Diamond Co. Pvt. Ltd, Mr D S Dhesi, Chairman & Managing Director, MMTC India Ltd, Mr Vikramjit Singh Sahney, Chairman, Sun International Pvt Ltd, Mr Sandeep Mishra, Regional Director- HCL Infosystems Ltd, Mr Deepak Madhukar Mokashi, Head - International Business, Hero MotoCorp Ltd, Mr Ashish Kumar, CEO- Africa, Jindal Steel & Power Ltd, Mr Srinivas Moka - Vice President (Business Development - Africa), Punj Lloyd Limited and Mr Ranjan Chakravarti, Head-Transformation and Business Consulting, Ranbaxy Laboratories Limited.
The delegation also comprises Indian Government officials and institutional players like Export Import Bank of India.
The IABC meeting will provide a platform to industry leaders to present their proposals for building India-Africa partnerships on a wide range of issues and interests and most importantly at the highest levels of political leadership. Moreover, the five working groups on the African side of the Council, set up for deepening India's engagement with Africa and representing a priority area each, will meet for the first time to discuss the progress so far and the way forward.
These meetings will be crucial in building the momentum on India-Africa ties and promoting South South cooperation at a time when global recessionary trends and slowdown in emerging economies have made it incumbent on developing countries to close ranks on issues like low trade turnover and dwindling investments.
While trade and investment relations between Africa and India have helped the two sides in their socio-economic capacity building, it has, in view of the global trends, become imperative to build upon the positive achievements and support each other in becoming more self-reliant and economically vibrant. The IABC since its inception in March 2012 has focused on this mandate and presents an ideal platform to take forward this agenda between India and Africa.
Over the year and half since the constitution of the IABC, substantial ground has been covered in placing the India-Africa engagement on a robust pedestal. Five working groups have been set up on each side and a set of recommendations drawn up in respective areas for deepening India's engagement with Africa. These groups are core infrastructure (including energy, oil and gas and construction), agri-based and food processing industries & textiles, value-added manufacturing (including mines and minerals) and services including connectivity, health, IT, telecom, banking & pharmaceuticals and skills development.
Moreover, Africa-India engagements have intensified with substantial progress achieved across the board in different areas.
Indian firms from the healthcare sector have set up medical camps across Africa, organized clinical lectures in different countries and started exchange programmes inviting doctors, nurses and paramedics from Africa for observership programs at hospitals in India.
Indian players from the automobile sector have launched new products in select countries as well as set up signature showrooms and outlets in a few cities. CKD and SKD assembly plants have been set up and exclusive dealer networks are being developed. Auto firms have also entered into exclusive partnerships with local banks to promote micro-financing of motorbikes.
In the mining sector, Indian companies have stepped up efforts to export minerals and other products such as coking coal from select locations. Companies have also initiated plans to set up thermal power plants in countries in the West African region.
Firms from the education sector have tied up with local governments to set up training institutions including labs for imparting knowledge to build up numeric abilities of school students. Centres of Excellence have also been set up to train students in software engineering and BPO operations. These initiatives have been acknowledged and recognized by the host governments and some of the program offered by Indian companies have been accredited by the local authorities / education councils.
Capacity building workshops for African Investment Promotion Agencies have been organized. Invest India, a joint venture between FICCI and Government of India has played an important role by conducting week-long workshop for African IPA's in New Delhi in January 2013.
Measures have also been taken to bridge the knowledge gap about different markets in Africa including launch of a guide on countries in the ECOWAS region, a monthly India-Africa Investment e-newsletter featuring investment opportunities and information on policy changes in Africa and launch of an India Africa Investment Portal.
Against the backdrop of these achievements, the IABC will lay out the future action plan for engagement between the businesses of India and Africa. Discussions will focus on the five priority areas of the working groups towards evolving new ways of engagement at the bilateral, sub-regional and pan-Africa level for enhancing trade, investment, technology transfer, skills development, capacity building and SME development.
The major sectors in which African countries are looking for Indian investments are agriculture, consumer durables, infrastructure, health, education, energy, transport, mining, finance and telecom.
The initial discussions between Indian IABC members have resulted in identification of some important issues that act as bottleneck in reaching true potential of the India-Africa partnership.
These issues with specific set of recommendations have been shared with the Government.
As strategic partners, industry seeks increased connectivity between India and Africa both by air and sea. A major challenge faced by companies in Africa is availability of skilled and trained manpower and IABC feels that setting up of multi-sectoral, industry driven training institutes can be the game changer. Setting up a mechanism to recognize the Indian degrees/ diplomas across Africa endowing the education and skill initiatives with true value can have multiplier effects in entrepreneurship development in Africa. Similarly, health care service providers would like to assist Africa in its effort of building requisite health related infrastructure by building of hospitals, private clinics, nursing homes, diagnostic centres and pharmacies etc. Promoting renewable energy is another focus area for bilateral cooperation.