First ever North East Festival begins in Delhi
New Delhi, Sat, 14 Sep 2013
NI Wire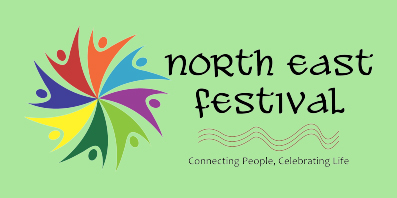 First ever North East Festival begins in Delhi
North East festival, a two day carnival of cultural & traditional heritage as well as a case for the future of the region, started at IGNCA, New Delhi. The two day event, biggest ever event on North East to be celebrated outside of the region, will showcase all the eight states, their success stories, ethnic dances, top musical talents who have made a mark in national and international arena, tourism potential created by private tour operators along with photographic journey to the region known as Paradise Unexplored. The event, to be made part of Delhi's annual event calendar, will be held on 8th and 9th November, 2013 at the Indira Gandhi National Certre of Arts (IGNCA), Janpath, New Delhi.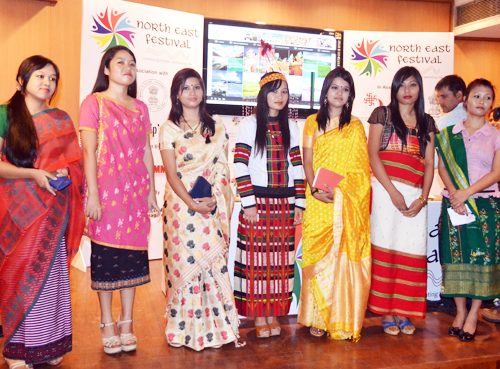 The people visiting the event can expect festivity of the region by getting a first hand experience through traditional food stalls, cultural performances by stellar performers, literary & academic discussion by the best brains in the country, presentation of case studies by successful entrepreneurs about doing business and growth potential of the region as well as initiatives & possible developmental agendas by the states. All this would happen in a lively environment wherein traditional musicians and dancers would be performing various ethnic dances and music throughout the day in an open stage. Separate sessions are being organized on various issues related to problems faced by students, business session on tourism, wherein tour operators NER would interact with National tour operators, a session on entrepreneurship success and skill development as well as famous North East icons would speak about their journey, etc.
Mr. Shyamkanu Mahanta, the Organiser-in-Chief, North East Festival said, "The event is organized by Trend MMS, the leading cultural trust of the region in collaboration with North East MP's Forum and IGNCA, Ministry of Culture, Govt of India and with support from Ministry of DoNER, Government of India, North East India Image Managers (NEIim), comprising Delhi based Communication professionals working voluntary for promotion of North East, all student associations of North East India based in Delhi are also partnering the event. It may be mentioned that Trend MMS has recently organized Srimanta Sankaradeva Movement to promote Assam's culture and its icon Sankaradeva at Delhi and Bengaluru. It had become an iconic initiative and got widespread support and publicity in the National media. To build bridges amongst the various communities in Assam, Trend MMS recently organised "Samannay" A Musical Journey of Integration with leading singers of various communities and travelled across the nook and corner of the State."
The event would be attended by Chief Ministers, Parliamentarians and Bureaucrats, among other dignitaries to discuss the development initiatives the North East States. Hon'ble President of India is being approached to inaugurate the event and Hon'ble Prime Minister is being approached to be the Chief Guest at the closing session. Icons of North East like Mary Kom, Adil Hussain, Arnab Goswami, Bhaichung Bhutia, Neil Nongkrynth , Ratan Thiyam and other nationally known personalities like Mr. Victor Banerjee, Mr. Sekhar Gupta, Mr VG Vergese and others are likely to be present at the event and will talk about the region. Top colleges of Delhi, State and Central Administration, media and leading intellectuals of the area are being invited to the event. A dedicated website of the event, www.northeastfestival.com was launched today. Commenting on the launch, Ms Deepali Khanna, Member Secretary, IGNCA said, "The Indira Gandhi National Centre for the Arts has special focus on the North East. It has several projects and programmes relating to various aspects of the North East region." The website will be a single stop information point for each and every aspects related to the event.
Commenting on this, Olympian MC Mary Kom said "I am coming to IGNCA, New Delhi on 8th and 9th November, 2013 to promote the unique culture of North East, please come and join this unique festival of connecting people." Adil Hussain, Life Of Pie and English Vinglish fame actor, who hails from Assam, opined that North East Festival is about celebrating the region, its vibrant culture, sporting achievements, tourism, prospects and to build bridges. Mr. HS Brahma, Election Commissioner of India and key Adviser of the event said, "It would be a great platform for discussion about North East and to create awareness about the North East amongst Delhites." Dr. Jayanta Madhab, eminent Economist and Adviser opines, "This is an attempt to reach out as well as to build bridges amongst the people of North East as well as rest of India." Mr. D.S Poonia, former Chief Secretary, Manipur and Adviser said, "The event would discuss issues of Aptitude, skill development in the North East and would showcase some skill development initiatives apart from showcasing the Entrepreneurial success stories." Mr. Larsing Ming, owner of Lajong Club and a part of the organizing team informs that this is a great platform to celebrate the success of North East and would boost tourism.
Mr. Mahanta informed :- "This would be an annual event. This year, the emphasis is on Tourism, Culture and Entrepreneurship. It is an attempt to connect to people of various ethnicities and to encourage investment and progress." North East India is bestowed with abundant natural resources, unmatched beauty, immense potential, talent and creativity, one of the most culturally diverse regions in India with over 150 tribal groups as inhabitants, with different dialects and languages. The region surrounded by China, Bangladesh, Bhutan, Nepal, Myanmar has tremendous geographical importance to India. However, the general lack of understanding and misconceptions has created a sense of alienation among the people of this region. Leading personalities of various States, top icons of the North East, Student associations of the region based in Delhi, have all joined hands to organize this event to communicate about the North East.