Premia India Runway week 2013 kick starts in Delhi
New Delhi, Fri, 30 Aug 2013
Amit Kumar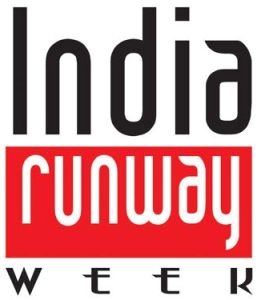 The one of the most awaited fashion extravaganza 'India Runway Week 2013' kick started with its premier on Aug 29 at Hotel Ashoka Capitol in New Delhi to provide the biggest platform to the budding talents in the world of fashion.
Premia India Runway week is a new platform that showcases tomorrow's designers today. Fresh designer talents will exhibit their collections to allure the fashion enthusiasts with their astonishing creations to prove their mettle in the dynamic glamour world.
Mr. Tarun Shienh, CMD Premia Group, the title sponsors of the event said "I would like to promote Indian Fashion Industry and upcoming designer by providing a large platform like 'Premia Runway Week' that can create a milestone for Industry as well as Premia Group. I am honoured to be a part of the event, being an entrepreneur and citizen of India; its great opportunity for us to conjoin the Indian Real Estate and Fashion Industry."
"The basic idea behind sponsoring the event is to promote the young talents of fashion world who don not get chance and due to several reasons despite of having tremendous talent," he added.
PIRW AW 13 will feature around twenty designers and artists, who will each present authentic Indian made designs and products while showing the diversity of Indian fashion. These designers will be majorly yound talent and a few established names too The designers going to showcase their collections include Rajdeep Ranawat, Amit Talwar, Sagar Mehra, Deepa Arora, Rosy Ahluwalia, Swati Modo, Akanksha Arora, Minakshi Shangle, Rakesh Aggarwal, Geetanjali Rawat, Digvijay Singh, Akanksha and Dhruv, Footwear Designer Swati Modo and many more.
The event will feature the best of traditional, contemporary, and collaborative fashion, textiles and accessories from communities around India. The IRW will not only showcase unique designs and products but will also present national and international delegates a range of cultural performances, tourism experiences and visual art. It also features a Fashion Fair Marketplace, direct purchasing links and networking opportunities for industry buyers, retailers and consumers.
Premia India Runway Week is organized by Indian Federation for Fashion Development (IFFD) established by Avinash Pathania and Kiran Kheva to provide a platform for the upcoming designers to give them a chance to enter the fashion industry and present themselves to a great audience.