Story of Vijay Kumari: Our complex justice system, media apathy
New Delhi, Tue, 04 Jun 2013
Deepak Mohanty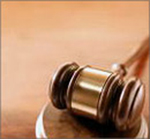 Let me just put down some of the international news headlines: The Indian woman jailed for 19 years because nobody had $92 (Herald Sun); Indian teen works day and night to pay $89 bail that frees mom after 20 years in prison (The New York Daily News); Son Born in Jail Bails Mom Out 19 Years Later (Fox8); Boy born in prison frees mother after 19-years (DhakaTribune) etc. etc.
It was no breaking news on television channels here in India, even if a heart-rending story about a woman who spent 19 years in jail just because she didn't have Rs. 10,000 to pay as her bail security money granted in the year 1994. She finally came out of prison (on May 5) when her son, who was born in the jail and who has just turned 18, worked day and night to take help of a lawyer to get her mom out of the jail.
In the year 1989, Vijay Kumari who lived with her husband on some part of Aligarh district of Uttar Pradesh was arrested and accused of murdering a neighbour's child (which she always denied) and subsequently in 1993 found guilty and sentenced to life imprisonment. The woman who was then five month pregnant appealed for bail and was granted with a surety of Rs. 10,000.
Moving on, her husband who could not afford to pay that amount finally abandoned her and married again. Years passed, but no one came to her help; she, however, had the belief that her son would release her one day. Her son Kanhiaya lived with her inside the jail until he was 6 and then grew up at a government children's home in Lucknow. In these hard fought years, he routinely visited his mother at least once a week.
Finally, when Kanhiaya turned 18 he left the government care and got a job in a garment factory and worked hard to earn her mother's freedom. It is strange that no one from her family, including two brothers and two sisters, ever enquired about her. Moreover, our justice system too left her languishing in jail not for a day or two, but for 19 long years.
All the more, when it was finally reported in some local dailies none of our big newspapers had the courage or self realisation to put it on front page. Or we may say, just like our justice system we too become ignorant putting everything on the backburner and swaying ourselves away with the likes of 24X7 entertainment news and the fast-paced T20 cricket league.
This is not just the story of a 19-year-old boy who realised his sole dream to free his mother but the story of thousands who are languishing in jail for years as they are too poor to afford bail and our justice system forgets about them.