259 nominees for Nobel Peace Prize includes Malala, Clinton and Pussy Riot
New Delhi, Tue, 05 Mar 2013
NI Wire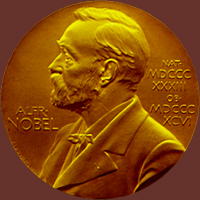 This year's Nobel Peace Prize nominees include 209 individuals and 50 organizations taking the total to 259 nominees.
The nomination period for 2013 ended on Feb. 1. The previous record of 241 nominations was in 2011.
Nobel Peace Prize is awarded in Oslo, while the other Nobel Prizes are presented at ceremonies in Stockholm, capital of Sweden.
Winner will be announced in October and the awards will be presented on Dec. 10, the anniversary of Alfred Nobel.
Some of the expected nominees of Nobel Peace Prize 2013 are:
Pakistani teenage activist Malala Yousafzai who survived a deadly Talibani attack and since then has become a face of resistance against the atrocities forced on women by Taliban.
US soldier, Bradley Manning who admitted of leaking classified material to WikiLeaks
Colombian President Juan Manuel Santos for his efforts to end half a century of conflict with the FARC guerrillas.
Myanmar's Thein Sein, who has led a transition from decades of dictatorship
Former US President Bill Clinton for his charitable work.
Russian punk band Pussy Riot who were jailed for performing a protest prayer against President Vladimir Putin
Committee who selects the Peace prize nominees never reveals its list of candidates but a wide range of officials, laureates, university professors, members of parliament and organizations from all over the world who have the right to submit nominations can reveal the names they have put forward publicly.