How to choose right gift for different women for being impressive
London, Thu, 05 Dec 2013
NI Wire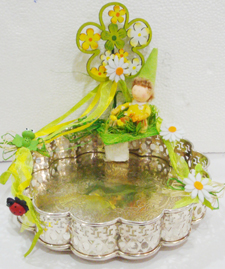 If you are not sure and confused about the selection of gift for your girl friend, mom or sister and then you must give a look here for buying something different for those. Yes here is the gift guide which help you during selecting the suitable gift item for the proper hand.
According to sources, there is a selection of jaw-droppingly gorgeous present for every women - be a glamorous best friend or a sister-in-law who runs her own gallery.
From Fantastic goodies like the latest from the RiRi Hearts MAC holiday collection to cozy sweaters from J.Crew and some festive Kate Spade bling - there is something for every taste.
Below are the suitable options which will be helpful for you.
For glamorous women:
DVF mini leopard purse is perfect for socialites. It fits all the evening essentials; designer Jonathan Adler's toiletries; RiRi Hearts MAC lipstick is right at the tip-top of her holiday list; electric blue "Life of the Party" coin purse; novelty panties from Victoria's Secret make a great girlfriend gift.
For the bling lover:
Bling encrusting Kate Spade bangle watch could be the best gift.
For the classic girl:
Go for black fur cuffed leather gloves from Tory Burch; gorgeous statement necklace; pink Clos Cruiser bike by C. Wonder; red and navy striped clutch; boxy silhouette and leopard print coat.
(With inputs from IANS)