CAIT urges Kejriwal to look into the aspects of Delhi Master Plan
New Delhi, Mon, 30 Dec 2013
NI Wire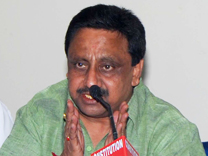 The Confederation of All India Traders (CAIT) in a communication sent to Delhi Chief Minister Arvind Kejriwal has urged him to look in to the aspects of Delhi Master Plan which is about to be notified by Central Government after incorporating several needy amendments. Since the Master Plan has vital bearing not only on traders but even on public in general and is aimed for the development of Delhi, Mr. Kejriwal should take up this issue with Union Urban Development Minister Kamal Nath and ensure a foolproof Master Plan which may meet the demands of growing Delhi.
CAIT National Secretary General Praveen Khandelwal in his communication sent today to Delhi Chief Minister has also drawn the attention of Kejriwal towards simplification and rationalisation of VAT Taxation system which was one of his poll promises. The VAT taxation system has proved to be a much paper burden on traders of Delhi and traders are being victimised, harrased on one count or another and are facing corruption and therefore immediate steps are needed by Kejriwal to redress the problems of the trading community.
Khandelwal further said that lower rate of VAT tax in adjoining States is causing loss of revenue to State Government since trade of such products have been shifted to adjoining states.
He has also urged him to take appropriate steps to protect centuries old distributive chracter of Delhi trade. While congratulating the Chief Minister for commitment of his party for not allowing FDI in Multi Brand Retail in Delhi, the CAIT has drawn his attention to The Food Safety and Standards Act of the Central Government which has been designed to facilitate easy entry of MNCs in food sector.
In his communication Khandelwal has also said that the MCD in the year 2007 has identified 351 Roads in Delhi for declaring them either Commercial or Mixed Land Use Roads and a list of such Roads was sent to Delhi Government for its notification. The previous State Government did nothing on this issue and the matter is still pending before Delhi Government. Mr. Khandelwal has urged Delhi Chief Minister to take up this issue on priority basis and notify the Roads in order to provide legitimate relief to lakhs of traders of Delhi.