FICCI: Confederation of Micro, Small and Medium Enterprises launched
New Delhi, Sat, 21 Dec 2013
NI Wire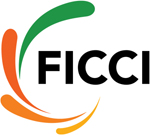 Amarendra Sinha, Additional Secretary & Development Commissioner (MSME), today launched theFICCI-Confederation of Micro, Small and Medium Enterprises (CMSME), an umbrella organization to promote the growth of the MSME sector which contributes significantly to GDP, exports and employment.
Launching the website and brochure of FICCI-CMSME, Sinha said that MSMEs are the engines of growth and urged FICCI to pursue policy advocacy with the government. He suggested that schemes can be initiated to incentivize the growth of MSMEs and an ecosystem needs to be created, which celebrates the success of an MSME instead of expressing doubts about its achievements.
Ms. Naina Lal Kidwai, President, FICCI, said that FICCI has undertaken deep research over the years to understand issues that have constrained the MSME sector. Across MSMEs, many firms do not have the requisite organizational capacity to meet the challenges of marketing or technological up-gradation. For CMSME therefore the mission is to develop MSME capabilities to meet the challenge of establishing themselves in the global value chain and to accelerate the ICT culture so that they become equipped with faster technology and gain a competitive edge in world markets.
Sanjay Bhatia, Chairman, FICCI MSME Committee and Managing Director, Hindustan Tin Works Limited, said that the FICCI- Confederation of MSMEs (CMSME) is our dedicated and proactive effort to provide a one stop organization to work closely with the MSME sector. Through CMSME, we are inviting MSMEs across the country to join this umbrella organization and avail of the various opportunities. CMSME's role will be similar to that of FICCI but will be dedicated to the growth of the MSME sector. In the coming days, we will continue to play an active role in generating holistic grid to connect MSMEs with mentors, incubators and accelerators and assist MSME's through capacity building programs and services.