North East Festival: To explore the golden heritage from the region
New Delhi, Tue, 05 Nov 2013
NI Wire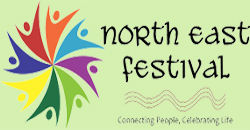 To explore the cultural and traditional heritage of the area, North East Festival 2013 is set to organise on 8 and 9 November at IGNCA Janpath in New Delhi. The two days festival in the capital showcasing the cultural and traditional Heritage of the North East region as well as present a case for the future of the region.
The event will showcase all the eight states, their success stories, ethnic dances, top musical talents and their tourism potential. Also on display would be a photographic journey to the region known as Paradise Unexplored.
North-East Festival is being organized in TrendMMS (a reputed socio-cultural trust of northeast) in association with all eight state governments of north east and in association with IGNCA at IGNCA Ground, Janpath, to showcase the cultural and traditional heritage ofNorth-East and to create awareness about the region.
The event would have stalls showcasing North East cuisine, traditional handloom &handicraft, books, musical instruments, tourism potentials and top musical talents of the region would perform in both the evenings. As a part of the event, on both days, separate sessions are organized wherein leading personalities with strong association with the North East would speak about the region.
The Festival will comprise Tribal dance performance, musical performance from top NER talents, tour operator exhibition, ethnic food stalls, Exhibition of NER states, Photography Exhibition as well as serious discussion on the issues of North East.