RBI : Rs. 5000 cr liquidity support to micro and small enterprises
Mumbai, Mon, 18 Nov 2013
NI Wire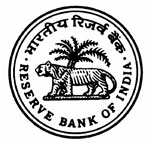 In a bid to provide some relief to micro and small enterprises in terms of support, the Reserve Bank of India (RBI) has announced to provide Rs.5, 000 crore liquidity support to these enterprises to tide over difficulties they might be facing arising out of the economic growth slowdown.
The central bank will provide the support through the Small Industrial Development Bank of India (SIDBI) in the form of refinancing of loans.
According to a statement issued by RBI, "The refinance will be available for direct liquidity support to finance receivables, including export receivable, to MSEs by SIDBI or for liquidity support to MSEs through selected intermediaries, that is, banks, Non-Banking Financial Companies (NBFCs) and State Finance Corporations (SFCs)."
It further said, "The refinance will be available against receivables, including export receivables, outstanding as on Nov 14, 2013 onwards."
The facility will be available at the prevailing 14-day term repo rate for a period of 90 days. During this 90-day period, the amount can be flexibly drawn and repaid. "At the end of the 90-day period, the drawal can also be rolled over," the RBI said.
RBI has said it has decided to provide financial support to micro and small enterprises (MSEs) in view of the economic growth slowdown.
"The liquidity support comes in the wake of slowdown in the economy which has resulted in liquidity tightness in a large number of Micro and Small Enterprises (MSEs) in the manufacturing and services sector, particularly due to delayed settlement of receivables from large corporate, Public Sector Undertakings and government departments," it said.
(With inputs from IANS)