SBI slashes loan rates on car, consumer goods
Mumbai, Wed, 09 Oct 2013
NI Wire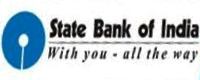 After the announcement of Reserve Bank of India (RBI) to cut short term loans for lenders, some state run lenders have begun to pass the benefits to the customers. In this series, State Bank of India Wednesday announced to cut loans on small cars and consumer goods by 0.20 percent.
The Reserve Bank on October 07 announced to cut marginal standing facility (MSF) rate by 50 basis (0.50 percent).
Passing this benefit to short term loans, the SBI after the announcement of Punjab National bank (PNB), PNB, Oriental Bank Of Commerce (OBC) and IDBI Bank, Wednesday announced to cut interest rate on car loans from 10.75 percent to 10.55 percent.
SBI has also announced to cut in processing fee of car loans by half percent, making it cheaper for the customer to buy a new car in the festival season.
"Processing charge has also been cut from 0.51 per cent of the loan amount with a minimum of Rs 1,020 to a flat rate of Rs 500," it said.
The bank has also launched a special festival loan for its salary account holders for purchase of consumer durables and two-wheelers. Attractive discounts are available under this offer resulting in effective interest rates starting from 12.05 per cent, it said.
This 'Utsav Ki Umang SBI ke Sang' offer is valid from October 7, 2013, to January 31, 2014, and covers the purchase of cars, two-wheelers and consumer durables, it added.
--With Agencies Inputs--