Banks to disburse Rs.7.5 lakh-crore as agricultural loan
New Delhi, Mon, 07 Oct 2013
NI Wire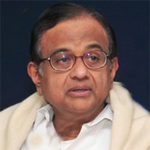 In a move to boost agriculture in the country, which is the medium of prime earning in India, Banks would disburse Rs. 7.5 lakh crore agriculture loan in this financial year 2013-14, announced Union Finance Minister P Chidambaram on Sunday.
"Agriculture is the poorvikam (original vocation) of the country and if the farm sector did not prosper...then the country will not prosper. In the last ten years the minimum support price for paddy has been raised ten times," he said at the inauguration of the 1459th branch of Vijaya Bank in Thayamangalam here.
The interest for agriculture loan is only 7 per cent and interest subvention of 4 per cent is given to those who repay the loans, added Finance Minister.
Chidambaram said that Government is committed to give increased support price for food grains like paddy, wheat to farmers.
Chidambaram urged farmers to avail bank loans, with the cheap rate of interest. He also emphasized on the need to increase food production and said that the agricultural sector had seen 'excessive' growth recently.
--With ANI Inputs--