Make this Diwali special with excellent decoration ideas
New Delhi, Wed, 23 Oct 2013
Amit Kumar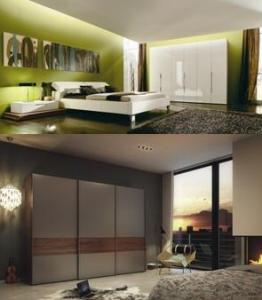 The festival of brightness "Diwali" which is one of the most awaited festivals of India is about to come and people are busy in exploring new ideas to celebrate the festival of brightness in a unique way to make it even memorable.
Diwali isn't mean only crackers and sweets but a festival of lights and prosperity. So, here are some unique ideas for you this Diwali to decorate your home with beautiful colors and warm welcoming ambience that would surely make this Diwali eventful as well as memorable for you.
Embellish your house for Diwali with soft twinkling lights, cheerful colors-rangolis, floating diyas etc.
Use gold-bronze runners on the dining tables, vases filled with fresh flowers and smart cutlery.
If you have contemporary styling at home, add fusion to it by using patterns/floral linens , textured walls, modern abstracts etc.
Opt for beautiful colorful diyas like diya petals, candle stands, tea-lights, potpourris etc placed at the relevant spaces or dull corners.
Use space-saving furniture like Sofa convertible to recliners, multifunctional beds, extendable dining tables etc. if thought of new purchases.
Collaborate luxurious silk linens with metal accessories to highlight the bedside tables/dining/centre pieces of furniture.
Give a plush look to the living room by adding colorful throws, cushions on the sofas, armchairs. Adding new color cushions gives new look to the old rooms.
Door hangings decorated with flowers/ bells or mirror look beautiful—it should complement the interior décor planned or executed in your house.
Give a fresh vibrant look to the bedroom by choosing beautiful bright linen-sets, LED bed lights and textured painted wall as highlighter in the room.
Accessorize and plan an inspirational creative look- simple minimalistic along with innovation too.