Arthritis: key discovery can pave way for better treatment
New Delhi, Wed, 02 May 2012
NI Wire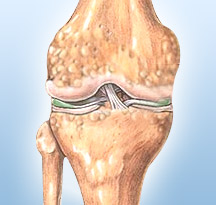 A new discovery has raised the hope for better treatment of arthritis. As per this discovery, muscle inflammation outside the joints is equally responsible for discomfort and reduced mobility in arthritis sufferers as swelling of the joint itself. This discovery can lead to the better treatment of the disease.
Formerly Knee arthritis treatment was centered on relieving knee joint inflammation. But the team of scientists from Victoria University, La Trobe University, Warringal Hospital and St. Vincent's Hospital has observed that muscle inflammation outside the joint in those affected with knee osteoarthritis, meaning that treatment may require changing.
Pazit Levinger and Itamar Levinger from Victoria observed that muscle inflammation was a body's natural response to injury or infection but lead to muscle wastage if continued for long, says the 'Arthritis and Rheumatism' journal reports.
In the patients with knee arthritis this muscle wastage can led to reduced capacity to perform daily activities, says a Victoria statement.
"With the better understanding of changes in muscle function coming out of this study we will be able to target exercise and drug therapy more effectively to keep this population active and increase their quality of life for longer," Levinger has been quoted as saying.
--with inputs from IANS