Download Facebook apps, handover your personal details to business companies
Washington, Mon, 09 Apr 2012
NI Wire
null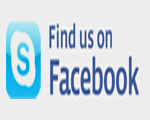 Wall Street Journal, a renowned daily newspaper of United States has revealed that those who download social networking sites' 'apps', unknowingly pass their personal data to business companies.
For proving it, Wall Street Journal examined 100 most popular Facebook apps and find that while downloading apps, users supply their personal data to its developers, which is one of the most coveted commodities in today's economy.
Business Companies search email addresses, current location and sexual preference, among other details, not only of app users but also of their Facebook friends, revealed the daily newspaper.
It found that one Yahoo service powered by Facebook requests access to a person's religious and political leanings as a condition for using it.
It also found that the popular Skype service for making online phone calls seeks the Facebook photos and birthdays of its users and their friends, the telegraph.com.au reports.
Facebook provides a free service that users pay for, in effect, by providing details about their lives, friendships, interests and activities. Facebook, in turn, uses that trove of information to attract advertisers, app makers and other business opportunities, the report said.
According to the report, this appetite for personal data has reflected a fundamental truth about the Internet economy as a whole.
--With ANI Input --
null