Murder of youth engineer for ransom Rs. One crore
New Delhi, Fri, 06 Apr 2012
NI Wire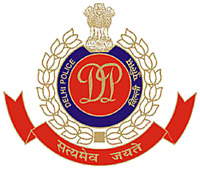 Delhi Police arrested three youth who were charged with kidnap-cum-murder of his engineer friend. Culprits were aware that deceased father has recently engaged in a land deal and get Rs.1 crore. To get this they hatched a conspiracy and kidnapped the youth engineer and killed him. Police has arrested trio and recovered the body of the victim.
Romila Baaniya, Addl. Deputy Commissioner of Police, Northwest district , said that a Ravinder Kumar, father of Jhonny Gupta of Paschim Vihar. Has complaint that his son Jhonny, who is a site Engineer working with a private contractor in Model Town has not come back from his job. Later on at around 11.59 PM he received a call from his son's mobile on which an unknown person demanded ransom amount of Rs. One Crore. The local enquiry revealed that he was last seen with one of his friend Ashok in the area of Police Station Keshav Puram.
All the friends, acquaintances, relatives and employers were interrogated and it was found that he met Ashok in the evening and thereafter had gone to meet Anoop in the area of Punjabi Bagh. On the sustained interrogation he broke down and confessed his role into the kidnapping of Jhonny in collaboration with his two associates namely Anil and Avinash Srivastav. On his instance both Avinash and Anil were apprehended from their respective houses.
According to police sources trio abducted and killed him and then buried his body in the pit, which they have already dug up a week back. To enable a rapid decomposition, they placed salt over his body and then left the place on bike.