BJP MLA held in a fake encounter case
Jaipur, Thu, 05 Apr 2012
NI Wire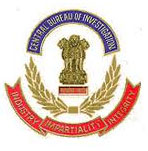 Central Bureau of Investigation has arrested BJP MLA Rajendra Rathore in connection with he fake encounter of a local liquor smuggler Dara Singh in 2006. Main opposition party BJP has criticised the arrest and blamed that Congress is misusing CBI for its personal interests.
CBI arrested Mr. Rathode who represents the Taranagar Assembly constituency, from his residence in the connection of the fake encounter of Dara Singh.
According to charge sheet, Dara Singh was taken into custody of SOG illegally from Jaipur Airport. Then he was taken to a place near Amber where he was kept as hostages. Agency has alleged that he was killed in a planned manner and during the entire episode BJP MLA Rathode was in telephonic touch with the ADAG Mr. Jain.
Before his arrest, Rathode addressed his party workers and said that he did not know the person who was killed. I know him only after it appeared in the next days newspaper.