Adam Brody claims credit for Brad Pitt and Angelina Jolie romance
New Delhi, Thu, 05 Apr 2012
NI Wire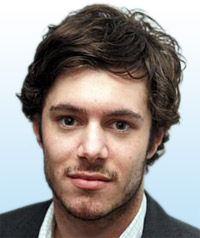 Actor Adam Brody has claimed that he played a great role in bringing Pitt and Angelina Jolie close, saying he was the one who "hooked" them up.
'The O.C.' star jokingly said that he was the one who can be held responsible for setting up the power couple on the set of 'Mr. and Mrs. Smith.'
The actor essayed the role of Benjamin "The Tank" Danz in the 2005 action film, a prisoner; both Pitt and Jolie were given the task to kill.
"[Brad and Angelina], I hooked them up," the New York Post quoted Brody as saying The Huffington Post.
"I was like, 'Brad, you don't want to do this, man. This Jen thing, I don't see it.' And he heeded my advice, and I'm happy for him," the actor has been quoted as saying.
The couple has also said that they fell in love on set, but refused indulging in adultery.
During shooting of'Mr and Mrs. Smith', Pitt was married to Jennifer Aniston.
Though, six months before the release of movie the two got separated. Pitt was quickly linked to Jolie. The couple has since maintained that they "fell in love" while making the movie.
--With inputs from ANI