If irregularities finds, cancel polls again: Quraishi
New Delhi, Thu, 05 Apr 2012
NI Wire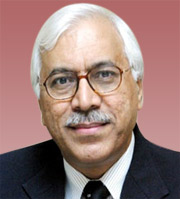 Chief Election Commissioner S.Y.Quraishi has said that if it found any irregularity in the Jharkhand Rajya Sabha polls then once again it will be cancelled. He has said that new date will be decided after the decision of High Court.
Quraishi said that if there was found any use of money or horse-trading activity in the election, and then once again it will be cancelled.
It is noted that major irregularity were found during the Rajya Sabha seat poll in Jharkhand. IT department officials recovered Rs.2.15 crore in cash from a vehicle registered in the name of Suresh Agrawal, brother of Independent candidate R.K. Agrawal in Jharkhand.
The CEC said after receiving reports that money was being used in the Rajya Sabha polls in Jharkhand the poll panel had alerted the income tax department.
Taking notices of the matter the CEC had recommended to President Pratibha Patil that the March 30 polls be cancelled on the above cause.
However on the situation and poll panel's move, Jharkhand Mukti Morcha candidate Sanjiv Kumar and Congress candidate Pradeep Balmuchu appealed to the president and sought counting of votes.
Balmuchu went to the Jharkhand High Court challenging the Election Commission's order.
Balmuchu has stated in the petition that the poll panel's decision on March 30 to cancel the notification for election issued on March 12 was against the constitutional mandate and would affect the representation of Jharkhand.
(With inputs from IANS)