Vitamin D can help the critically ill
New Delhi, Wed, 04 Apr 2012
NI Wire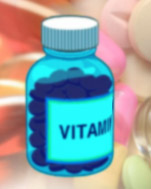 According to a recent study, Vitamin D which is synthesized by the sunlight has an important link with the functioning of the auto-immune system of the body.
Howard Amital, professor at the Tel Aviv University's (TAU) Sackler Faculty of Medicine and Sheba Medical Centre, has discovered that this vitamin can also be helpful in improving the condition of patients during intensive care.
The study was carried out for six months and Amital and his colleagues found that the patients who were lacking vitamin D lived 8.9 days less than those we had adequate vitamin D. Moreover, viamin D is also related with the amount of white blood cells (WBCs) in the blood which are responsible to provide immunity to the body to fight disease.
The study reported that further study can only validate the effectiveness of vitamin D in enhancing the patient's survival outcomes, the journal QJM: An International Journal of Medicine reported.
The scientist conducted an observational study to measure the significance of vitamin D levels on the survival of critically ill patients, said a university statement.
During the study period of six months, a total number of 130 patients who were over the age of 18 years and were admitted to an intensive care unit of a TAU-affiliated hospital and required mechanical ventilation were studied. However, patients who took Vitamin D supplements before their admittance in the hospital were not considered for the study.
The findings of the study shown that the patients who had sufficient vitamin D survived an average of 24.2 days, while those who were lacking in vitamin D survived an average of only 15.3 days. In addition to that, they had a better white blood count too.
-With inputs from IANS.