LiLo to concentrate on career, dating to take a backseat
New Delhi, Tue, 03 Apr 2012
NI Wire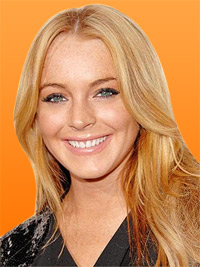 Actress and model Lindsay Lohan has said that she has decided to focus on her role as Dame Elizabeth Taylor in the upcoming moving and dating is not her priority in order to avoid distraction.
The 25-year-old "Freaky Friday" star is set to play screen legend Taylor in Lifetime movie 'Liz and Dick' which is about the actress' love affair with Richard Burton. Lilo wants to keep away from any relationships or sentimental attachment, as she gets ready to shoot for the movie, says a report of TMZ.
Sources reveals that the troubled actress, who has recently been put off probation, desires to give all her spare time to reading the script and getting Taylor's persona instead of being attached to someone emotionally. She doesn't want anything to meddle with her comeback.
--with inputs from ANI