Google releases report regarding street data collection probe
London, Sun, 29 Apr 2012
NI Wire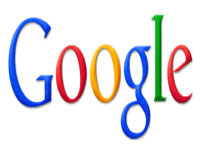 Google has released a report in connection with the charge by US Federal Communicating Commissions inquiry, which blamed that it has collected some sensitive data from millions of unknowing households while operating specially equipped cars for its Street View service. Google released the report after the wrangling with FCC over which details to reveal publicly.
The revelation had raised new questions regarding the capturing personal information by Google over a two-year period.It is noted that report pointed its finger at a rogue engineer who intentionally wrote software code that captured payload data information, communication over the Internet.
It has been alleged that information emails, passwords and search history from unprotected wireless networks going beyond what Google says it intended.
The FCC has also accused Google of withholding an email that openly discussed the engineer's review of payload data with a senior manager on the Street view project.
The FCC concluded in its report that collecting the data was not illegal, but it slapped Google with a fine of 25,000 dollars this month for obstructing its investigation.
(With inputs from ANI)