Now consensual sex with minors will be an offence, Cabinet approves bill
New Delhi, Fri, 27 Apr 2012
NI Wire
null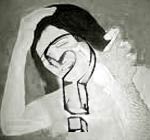 The Cabinet on Thursday has given its nod to make amendment to existing 'Protection of Children from Sexual Offences Bill, 2011' by determining the age of legal sex to 18 years and above.
According to approved bill, as of now, sex with age group of 16 to 18 years person would be considered as rape whether it was consensual and the case would be tried under the Juvenile Justice (Care and Protection) Act 2000 in which the maximum punishment is three years jail.
Earlier, sex with this age group with consent was not considered as crime.
Ministry of Women and Child Development recommended this amendment, which was approved by the Parliamentary Standing Committee.
The parliamentary committee had expressed the view that once the age of the child had been specified as up to 18 years in the Bill, the element of consent should be treated as irrelevant up to this age and suggested that provisions related to age of consent should be deleted.
However, Child Rights Activists have severely criticised this move of government stating that it a retrogressive step as it comes at a time when sexual mores have become easier and the global trend has been one of puberty coming at an earlier age.
The bill relating to Sexual Harassment of Women at Workplace (Prevention, Prohibition and Redress) has been passed to Group of Minister (GoM) for study.
--With Agencies Inputs--
null