India successfully launched it's first indigenous Imaging Satellite Risat-1
Sriharikota/Chennai, Thu, 26 Apr 2012
NI Wire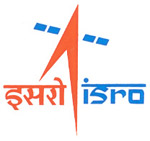 Indian Space Research Organisation (ISRO) on Thursday morning successfully launched India's first indigenous microwave Radar Imaging Satellite (Risat-1) into orbit from its PSLV launchpad Sriharikota, some 80 k.m. from Chennai in Andhra Pradesh.
With this successfully launch of advanced microwave Radar Imaging Satellite, India has joined the elite club of US, Europe, Canada and some other nations, equipped with this techniques.
The 1,858 k.g Risat-1 has been launched through 44.5 metres tall and weighing 321 tonnes rocket - Polar Satellite Launch Vehicle C19 (PSLV-C19) - at 5.47 a.m..
Risat-1 is the heaviest luggage so far ferried by a PSLV since 1993.
ISRO used Sriharikota's launchpad no.1 for its launching.
At around 17 minutes into the flight, PSLV-C19 delivered Risat-1 into a polar circular orbit at an altitude of 480 km and an orbital inclination of 97.552 degrees, ISRO sources informed to media.
Risat –1 is capable to take images in all weather conditions round the clock, Satellite Director N Valarmathi said.
"The satellite has high storage device and other several unique features," she added.
ISRO chairman K. Radhakrishnan expressed his joy stating, "PSLV-C19 mission is a grand success. This is the 20th successive successful flight of PSLV. India's first radar imaging satellite was injected precisely into orbit. It is a 30- year effort."
"With Risat-1 we can now forecast Kharif season," he said.
For ISRO, this is the first launch this fiscal as well as in the calendar year.
According to Radhakrishnan, the Indian space agency is planning couple of more satellite launches - communication and remote sensing satellites - this year.
Risat-1's synthetic aperture radar (SAR) can acquire data in C-band and would orbit the earth 14 times a day.
In 2009, ISRO had launched 300 kg Risat-2 with an Israeli built SAR enabling earth observation in all weather, day and night conditions.
--With IANS Inputs--