Aniston shelves plans to move NY sells apartments at loss
New Delhi , Sat, 21 Apr 2012
NI Wire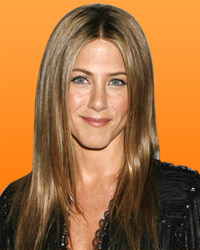 As per reports actress Jennifer Aniston has sold two of her New York apartments. The actress had to bear a loss of $500,000 in this deal.
The actress had bought the two apartments for $7.01 million in November last year keeping in view her plans to move to the US East Coast. The 43 year and has sold the apartment for $6.5 million.
Here it is worth noting that Aniston was born in Los Angeles and grew up in New York. She feels that the city has changed over the years.
"We tried New York. It was a little rough with the paparazzi. It didn't feel like the New York I grew up in and knew," contactmusic.com has quoted her as saying.
In the meanwhile the actress has changed minds and decided to stay in Los Angeles. She will move into an 8,500 square foot Bel Air estate with beau Justin Theroux.
"She loved them, but her circumstances changed and the space was just wrong. Jennifer's plan for the apartments was to combine them, knocking the penthouse through to the second space on the 17th floor below," a source has been quoted as saying.
"The penthouse is one of the most beautiful terraces in the city, with unobstructed forever views," broker Bruce Ehrmann said.
--with inputs from IANS