J & K govt. mulling to bring out ordinance for protection of Temples in valley
Jammu, Fri, 20 Apr 2012
NI Wire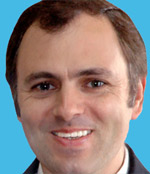 The Jammu and Kashmir government on Thursday directed the Revenue Department to prepare a note for Cabinet for proclamation of Ordinance for the protection and management of temples in Kashmir Valley.
This step of government has come in the wake of the news reports stating that temple lands in Kashmir Valley were being sold illegally and Kashmiri Pandit groups had been holding demonstrations and hunger strikes in this regard.
To solve this problem, Chief Minister of state Omar Abdullah convened a meeting of apex advisory committee for Kashmiri migrants and directed to revenue department to prepare a note for Cabinet for promulgation of ordinance for protection and management of temples in the Valley.
The ordinance is scheduled to be tabled in state assembly in the next session.
Kashmiri Pandits have been holding fast and striking demonstration since last six months in order to protesting the alleged illegal sale of temple properties and encroachments in Kashmir Valley.
They were demanding to set up temple and shrine properties trust in Jammu and Kashmir.
To motivate migrated Hindus for returning into valley, Omar directed authorities to formulate a proposal for enhancement of financial assistance for constructing houses for Kashmiri Pandits returning to the Valley.
--With Agencies Inputs--