Pune Warriors sign Michael Clarke as replacement of Yuvraj for IPL 5
New Delhi, Mon, 02 Apr 2012
NI Wire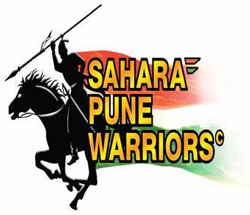 In a bid to find an able replacement to Yuvraj Singh, Pune Warriors has signed Australian captain Michael Clarke for his debut season in the Indian Premier League (IPL).
Though, the Australian captain will only join the Pune Warriors after Australia's tour of the West Indies ends on April 27. It is worth noting that the fifth edition of IPL is scheduled from April 4 to May 27.
"We are thrilled to have Michael Clarke on board. The reigning Australian skipper is one of the world's best cricketers. His presence in the side, and cricketing proficiency, will boost our prospects in the competition," Sushanto Roy, managing director Sahara Adventure Sports Ltd has been quoted as saying.
The presence of Clarke will strengthen the batting of the Sourav Ganguly led team after it was confirmed that Yuvraj won't be available for the tournament due to ongoing treatment for lung cancer.
The Board of Control for Cricket in India (BCCI) had given special permission to Warriors to buy a foreign player to strengthen the side in the absence of Yuvraj.
"Clarke was exceptional in the recent Test series against India, as batsman and captain. He is a very popular cricketer in India, and followers of the sport are eagerly looking forward to his participation," IPL chairman Rajeev Shukla said.
--with inputs from IANS