Kris Humphries ask Kim to admit 'wedding was for publicity'
New Delhi, Mon, 02 Apr 2012
NI Wire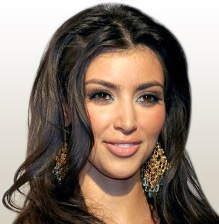 Kris Humphries, estranged husband of Kim Kardashian has said that he will sign the divorce papers only when she issues him a "public apology" admitting "the entire wedding was staged by her and her family."
As per sources, the NBA star is holding back on a divorce settlement with the 31-year-old socialite and television personality and had even declined a 7 million dollars offer from her to "shut up and go away."
"Kim's camp is depicting him as money-hungry, but in fact he turned down a $7 million settlement. Her camp is putting out stories about 'Kim's divorce hell' hoping he'll cave in, but he won't," a friend of Humphries has been quoted as saying in the New York Post.
"Kris wants Kim to admit to fraud, to admit the whole thing was staged for publicity, to make a public apology to him because he really wanted a marriage," the source added.
The NBA star and his camp are angry at what they claim is a campaign by Team Kim to attack him in the press.
"They are trying to spin Kim as the victim, but Kris isn't going to stand for it," a friend of him said.
The divorce has been delayed as Kris Humphries choose to file for an annulment based on fraud.
The sources close to Humphries also said that the basketball player is determined to prove false the reality TV star and her mother Kris Jenner's claims that they didn't profit off the wedding.
In the meanwhile, the source close to Kim has said that she had neither offered him 7 million dollars nor attacked him in the press, as "she just wants to move on."
--with inputs from ANI