Film on Steve Jobs: Ashton Kutcher to play lead
New Delhi, Mon, 02 Apr 2012
NI Wire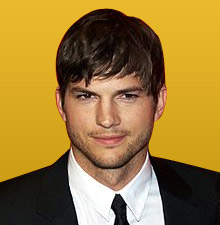 A film based on the life of Apple founder Steve Jobs is about to begin production where noted actor Ashton Kutcher will play the character of Steve Jobs. This indie movie is titled 'Jobs'.
As per reports of Variety.com, the film will showcase journey of Jobs from a hippie to the co-founder of Apple and his transformation to one of the most revered creative entrepreneurs of our time.
"The film will start production in May while Kutcher is on hiatus from his hit CBS series," stuff.com.nz reported the site as saying.
"Kutcher was most recently seen on the big screen in Garry Marshall's ensemble pic 'New Year's Eve' and the romantic comedy 'No Strings Attached' with Natalie Portman," it said.
--with inputs from ANI