Andy Garcia speaks about freedom in new film
New Delhi, Thu, 19 Apr 2012
NI Wire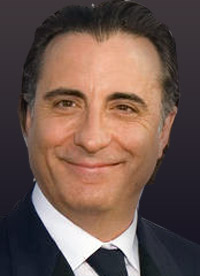 Andy Garcia, a Cuba-born actor, has said that his new film, "For Greater Glory", talks about the people who are ready to die for freedom if they think the freedom is taken from them. He further said that freedom is human beings' most valuable asset.
"Nobody wants a war, but when they take away the right to that basic freedom from someone, especially people who have a deep faith, it turns out there are people who are ready to die for that freedom," Andy Garcia said while addressing a press conference.
The film "For Greater Glory" reflects on Mexico's 1926-29 Cristero War, a conflict started by groups of Catholics against the measures of President Plutarco Elias Calles to eliminate the church from public life.
In the movie Garcia essays the role of Gen. Enrique Gorostieta Velarde, the protagonist. "For Greater Glory" is directed by Dean Wright and will be released in Mexican theaters Friday.
The story of the film is based on an event in Mexico and was shot in Mexico. The films focus is international and it was done in English so that it canreach a larger audience.
"For Greater Glory" will be released in the US June 1.
--with inputs from IANS