Cancer rising among Indian youth: Experts
new Delhi, Thu, 19 Apr 2012
NI Wire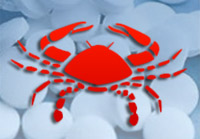 Cancer among the Indian youth is increasing but the main cause of concern is that they are unknown from the facts, which create trouble for its diagnostic and cure.
Dr. G. K. Rath, director of the Dr. B.R.A. Institute Rotary Cancer Hospital at All India Institute of Medical Science (AIIMS) revealed out the facts during a conference. He said that we are seeing more cases of cancer among teenagers and young adults. However, not much attention is being paid to it.
He said that the cancer in youngsters was curable but timely diagnosis remained a problem.
Dr. Prakash G. Chitalkar, a senior consultant and head of the medical and pediatric oncology department at the Asian Institute of Medical Science said that cancer screening is usually not suggested before 35 years. However it need to see if the age limit needs to be brought down.
Dr. N.K. Pandey chairman and managing director of Asian Institute of Medical Science, said that few first or second stage cancer patients come to doctors due to lack of awareness. However in Kerala, which has high literacy, more patients in the initial stages come to doctors. This shows that awareness makes a difference.
Experts said that Tobacco, alcohol, hectic lifestyle and lack of exercise are behind the increase in cancer cases. Apart from these increased usage of insecticides and pesticides, food preservatives, pollution and food adulteration have pushed up the cancer cases.
(With inputs from IANS)