CBI searches BEML chairman's residence, office
Bangalore, Thu, 19 Apr 2012
NI Wire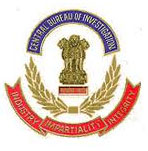 Central Bureau of Investigation (CBI) has searched V.R.S. Natarajan, chairman and managing director of the state-run Bharat Earth Movers Ltd. (BEML) offices for the some documents related to a tender process for hiring a consultancy firm. Agency started its search operation early in the morning and has interrogated Natrajan regarding the issue.
According to sources the searches began around 8 a.m. simultaneously and officers were going through voluminous documents and files pertaining to hiring Astral Consulting Ltd., as irregularities were found in the tendering process.
CBI team seized some documents from his office and then interrogated him at his residence. It has been said that a number of documents have been seized from his office.
It is noted that Natarajan has been made number one accused and an unnamed director of Astral as the second accused.
According to sources the office of the consultancy firm at Coimbatore in Tamil Nadu is also being searched for documents pertaining to the tender.
Meanwhile a BEML official clarified that the search by the CBI had no connection with the controversial Tatra-truck deal, in which Army chief General V.K. Singh alleged March 26 that a retired lieutenant-general (Tejinder Singh) offered him a bribe of Rs.14 crore to clear the purchase of 600 'substandard' all-terrain Czech vehicles.
(With inputs from IANS)