To boost growth, India needs to rejuvenate reforms and check inflation: IMF
Washington, Wed, 18 Apr 2012
NI Wire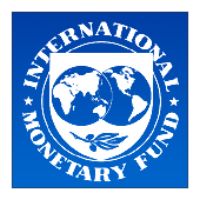 If India needs to rejuvenate its previous growth rate, it must reforms its development infrastructure and fiscal consolidation and must keep check the rising inflation, suggested International Monetary Fund (IMF), an international organization that provides financial aid to the member's countries.
In an assessment of IMF Executive Board, which concluded 2012 Article IV Consultation with India last month, it was noted that it is difficult to attribute the current slowdown to structural factors. The reason behind India's slowdown last year was due to cyclical and structural factors.
Despite Inflation has slow down in last few months the current inflation rate is still high.
The executive board observed that India's sound macroeconomic policies and fundamentals enabled India to stand in global economic crisis. However, economic growth has slowed below trend in the last year but it's major challenge will be to bring growth back to potential and ensure its inclusiveness.
Downside risks prevail in light of the uncertain global environment, supply constraints and elevated funding costs and it will require a reinvigoration of structural reforms and fiscal consolidation, IMF suggested.
"They agreed that policy rates should be kept unchanged until inflation is clearly on a downward trend, given the uncertain outlook for growth," said IMF encouraging continued vigilance against inflation.
They encouraged the Reserve Bank of India to stand ready to raise policy rates if inflation starts to rise again, while it could consider cutting rates if the inflation momentum clearly eases.
Stressing that fiscal consolidation is crucial to crowd in private investment and lower inflationary expectations, the IMF directors supported the planned reorientation of expenditure toward infrastructure and the social sectors, and highlighted the need to rationalise fuel and fertiliser subsidies and improve public expenditure management.
They encouraged tax reform, especially the introduction of the goods and services tax.
Directors considered the flexible exchange rate regime to be an important buffer against external shocks, and supported the policy of intervening in the foreign exchange market only to contain volatility and to prevent disruptive movements.
They welcomed the authorities' moves toward further trade and gradual capital account liberalisation.
IMF directors also underscored the importance of structural reform to raise public and private investment and boost inclusive growth.
Continuing to develop infrastructure, which in turn requires facilitating land acquisition and mining, would ensure that India's growth potential remains intact, they said.
--With IANS Inputs--