Decline in night road accidents in Delhi: Police
new Delhi, Wed, 18 Apr 2012
NI Wire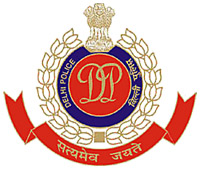 It could be surprising but its truth that there has been declines in road accidents cased in night on Delhi road have been witnessed. It has been revealed that 10 percent decline in such a road accidents from January to mid-March 2012 as compared to the corresponding period in 2011 occurred.
According to Delhi police sources, While 270 fatal accidents took place from Jan 1 to April 15 in 2011, the figure dropped to 240 in 2012.
Joint commissioner of police traffic, Satyendra Garg has said that while there is understandable concern for high-end vehicles getting involved in accidents on city roads in night, in the first three-and-half months of 2012, night accidents have come down by more than 10 percent. Last year up to 15th April, city had 270 fatal accidents, which have come down to 240 this year.
Garg has attributed this decline to better traffic management and focusing on accident-prone roads and intersections. He has said that traffic police is now working on getting better systems such as speed cameras to further reduce these accidents.
It is noted that there have been several road accidents during the night and early morning hours this year.
A young businessman driving a Lamborghini at high speed died Feb 19 after his car crashed into a railing on the Bus Rapid Transit Corridor near Panchsheel Enclave.
Three young men were killed March 13 when their Mitsubishi Lancer rammed into a stationary bus in Saket.
A 23-year-old MBA student died April 13 when his Toyota Corolla turned turtle after hitting a road divider in South Delhi.
A police constable was killed and another injured April 8 when a Mercedes driver hit the motorcycle they were riding during a night patrol in Paschim Vihar.
(With inputs from IANS)