Pattinson shirtless photos upset him
New Delhi, Wed, 18 Apr 2012
NI Wire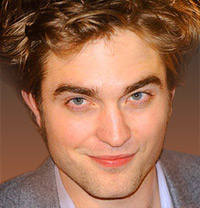 Actor Robert Pattinson is upset over publishing of his shirtless pictures in the newspapers.
The photographs were taken when the' Twilight' star was enjoying paddle-boarding in Malibu, and currently he doesn't have a chiselled enough physique to show off his chest, contactmusic.com reports.
"He's really insecure about his shirt being off," a source has been quoted saying to contactmusic.com.
Robert Pattinson is supposed to have taken up paddle-boarding sport after being requested by girlfriend Kristen Stewart in order to lose some weight.
"Robert's put on nearly 10 lbs eating cheeseburgers and drinking beer while he's not been working. Kristen's told him to pull himself together. He hates the gym, so she's encouraged him to take up paddle surfing to try and work off the excess calories," the source has been quoted as saying.
--with inputs from IANS