World Bank new Chief's says, focus on market based growth
London, Tue, 17 Apr 2012
NI Wire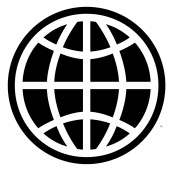 World Bank's new president Jim Yong Kim has said that market based growth is the priority for every country which is the best way to create job and pull people from the poverty.
Kim said that his background as a physician and Physicians work on evidence, rather than working from a single ideology, rather than working from a particular political point-of-view.It would help him in his new role, he added.
He stressed also that he would consider the cultural and social peculiarities of various regions to ensure that the Bank's schemes achieved the desired results.
It is noted that Kim will be the new chief of World Bank and will succeed out going president Roberbt Zoellick whose term expired at the end of June.
He is Korean-American public health expert and Dartmouth University president and was favoured over Nigerian Finance Minister Ngozi Okonjo-Iweala, who was supported by South Africa and other developing countries.
(With inputs from IANS)