RBI cuts repo rate by 50 bps; loans to go cheaper
New Delhi, Tue, 17 Apr 2012
NI Wire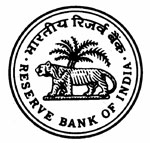 In a move to boost growth in rocketing speed, the Reserve Bank of India (RBI) on Tuesday cut the Repo rate - the rate at which RBI lends money to commercial banks - by 50 bps (0.50%) as against the expected 25bps.
It has kept the Cash Reserve Ratio (CRR) - a slice of cash commercial banks have to park with the central bank - unchanged to 4.75%, means banks have enough money to lend.
This move of central bank will boost the lending trend as the interest rate on loans will come down because banks will pass the benefit of repo rate to the customers.
Interest rate on loan is inversely proportional to growth as higher interest rate hampers growth while cheaper loan boost the growth.
However, rising inflation and heavy fiscal deficit are major challenges before India and this is the first time RBI has cut the repo rate in three years.
Since March 2010, the Central Bank has continuously raise the interest rate 13 times in order to suppress rising inflation which has critically affected the growth rate including industrial growth rate that grew below 4.1% in January while Indian GDP rate was 6.1% in December 2011, the lowest in last three years.
Despite deepening the growth rate, RBI was reluctant to cut policy rate as inflation was still too high.
Now, cutting this higher slice of rate has surprised to many.
"It must be emphasised that the deviation of growth from its trend is modest. At the same time, upside risks to inflation persist. These considerations inherently limit the space for further reduction in policy rates," said RBI Governor D Subbarao while announcing the new policy rate.
With this repo rate cut, the reverse repo rate - the rate at which RBI borrows money from commercial banks - will automatically adjusted to 100 basis point below to repo rate at 7.0%.
The cut in policy rate will also affect the interest rate on deposits as it will also come down from 50 bps to 100 bps.