Lady Gaga turns superstitious
New Delhi, Tue, 17 Apr 2012
NI Wire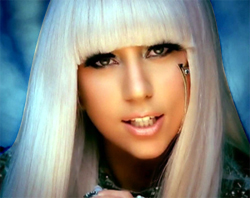 Known for her energetic music, Singer Lady Gaga has turned superstitious. This much acclaimed singer has roped in a team of astrologers ahead of her world tour as she is of the opinion that her stars are a not in her favor.
The "Born This Way" singer thinks that the planet Mercury is going retrograde - and as per astrologers it can bring bad luck.
"Gaga is worried as she wants the stars to be aligned when she hits the road. She follows her horoscopes closely and has been looking ahead for when she's away," thesun.co.uk has reported her as saying.
Astrologers opines Mercury in retrograde, a phenomena where it seems to be moving backwards through the sky, happens three times in a year.
This phenomenon will take place from July 15 to Aug 8 in the middle of Gaga's Born This Way Ball world tour, which commences this month in Seoul.
"She's a typical Aries - outgoing with a sense of adventure. But when she found out Mercury is likely to go retrograde, she wasn't happy and has been talking it through with her spiritual team," the source said
Mercury was also retrograde on the day Gaga was born March 28, 1986, says reports.
--with inputs from IANS