Andy Garcia elated about shooting in Mexico
New Delhi, Sat, 14 Apr 2012
NI Wire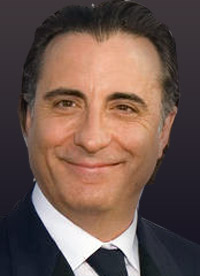 Actor Andy Garcia has expressed pleasure on shooting his next movie "For Greater Glory", at the various historical landmarks of the Mexico, saying the whole experience was wonderful.
The feature film which is set for a premiere in the US June 1, is based on 1926-29 Cristero War that broke out following an revolt of religious orders against anti-clerical measures taken by the government of Mexico.
Garcia, who is busy shooting for the film in Miami, has said that he is essaying the role of Gen. Enrique Gorostieta Velarde, who, despite being an atheist, played an instrumental role in organizing the rebels in their religious war against the state and further adheres to Christian faith.
"The film director (Dean Wright) gave me a book on the history of the Criasteros and right away I was hooked," the actor said EFE.
--with inputs from IANS