Jennifer Aniston praises 'protector' beau Justin Theroux
New Delhi, Sat, 14 Apr 2012
NI Wire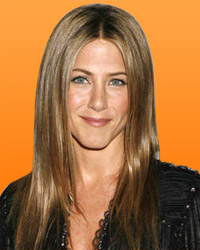 Actress Jennifer Aniston has said that she feels safe in the arms of beau Justin Theroux.
The 43 year old looked ecstatic about her new man during the promotion of their new film 'Wanderlust'.
"He's a protector, for sure," the Daily Mail reported her as telling the Australian edition of Marie Claire magazine.
'He's just a good human being, and so funny," she has been quoted as saying.
The cupid stuck the couple during the shooting of 'Wanderlust' in rural Georgia in 2010 and the actress calls it as the blissful time for her.
She 'began decompressing' while on the secluded set.
"It's weird, but it felt like living a normal life; almost like having your anonymity back. Nobody bothered us and we were protected as a group," she has been quoted as saying.
The Bruce Almighty star also talked on the issues like shooting topless scenes for the movie, which could not do well at the US box office earlier this year.
"There are always nerves when you shoot a scene like that,' she said.
"But the adrenaline takes you through it and then you have the girls come in and cover you up immediately," she added.
The celebrity couple is presently living together in a Hollywood Hills rental home after having stayed in New York.
The couple is planning to move into a large 21 million-dollar home in Bel Air.
--with inputs from ANI