MCD: BJP rule made life miserable, congress alleges
New Delhi, Tue, 10 Apr 2012
NI Wire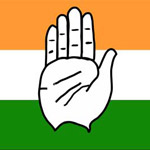 Delhi Pradesh Congress Committee president Jai Prakash Aggrawal has alleged that BJP rule in the MCD from 2007-12 was nothing but to making the life miserable for the people of Delhi. In 2007 party won the election by making many false promises but after getting the throne it forget all of them.
He said that BJP has ruled 5 years in MCD but remained unable to fulfil people expectations. It had said that the Central govt. had entrusted the MCD to draw up the Special Area Re-Development plan and accordingly the MCD should have prepared the redevlopment plan off Shahjanabad, Sadar Paharganj and karo Bagh but due to ineffectiveness of the BJP it could not happen.
The redevelopment plan of Jama Masjid, Chandni chowk remains on paper and Mahila hatt has not been made so far, he alleged.
BJP had promised that computer aided learning will be commenced in the 1381 MCD schools but all remains on paper only.
Apart from this the cremation facility through CNG is still not been started. Pollution free waste disposal scheme, schemes prepared for weekly markets, rehri walas and hawkers were not successful.
Despite spending crores of rupees for the construction of public toilets for women, fact is that not a single toilet for women has been constructed.
BJP has promised that the Industrial Areas would be improved with the construction of roads, water drainage system and the industrial waste processing but not been implemented so far.
Aggrawas alleged that works, which should have been implemented between 2007-12, have not been completed due to the inefficacy and ineffectiveness of the BJP.