Facebook to get another milestone, buys Instagram
Washington, Tue, 10 Apr 2012
NI Wire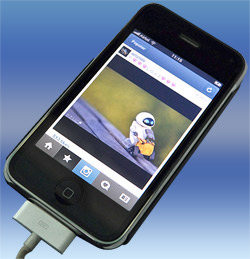 Creating many milestones in its short span of life, Facebook is on the way to achieve another achievement. Facebook which is known for sharing photo and view with your friends and family members but now one can share one's best experiences with beautiful mobile photos with people based on your interests. This is going to come true, as Facebook has joined its hands with Photo sharing app Instagram for $1 billion. Facebook's CEO Mark Zuckerberg has raveled this fact in his latest post.
Zuckerberg said we have been focused on building the best experience for sharing photo with our friends and family. But now we will be able to also offer the best experiences for sharing beautiful mobile photos with people based on our interests.
"This is an important milestone for Facebook because it's the first time we've ever acquired a product and company with so many users," Zuckerberg added.
He has assured that Instatgram would remain still a relatively independent entity.
It has been assured that users will still be able to post photos to other social networks and opt out of postiong them on Facebook altogether.
Instagram CEO Kevin Systrom has also confirmed the tie up through a release in which he assured the users that while the companies will be joining forces, Facebook won't monopolize Instagram. Instead each will help the other flourish.
Systrom has cleared that Instragram is not going away. In fact it will be working with Facebook to evolve Instagram and build the network. It will continue to add new features to the product and find away new ways to create a better mobile photo experience.
It is noted that Instagram rose to popularity after its October 2010 release and now has 30 million iPhone users, as well as at least one million on Android.
(With inputs from IANS)