Court asks SIT to deliver its closure report to Zakia Jafri within 30-days
Ahmedabad, Tue, 10 Apr 2012
NI Wire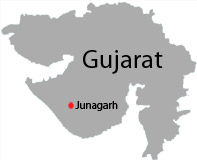 A magistrate court in Ahmedabad today asked Supreme Court appointed Special Investigating Team (SIT) team to deliver a copy of its final report to the complainant Zakia Jafri, who had asked SIT to give her a copy of Gulbarg Society Massacre Case in 2002 in which SIT had given clean chit to Gujarat Chief Minister Narendra Modi and 57 others accused in the connection of Gujarat riots 2002.
Directing to SIT, metropolitan magistrate MS Bhatt said that SIT would have to deliver a copy of its closure report to Zakia Jafri, wife of slain MPs and Congress leader Ehsaan Jafri, who was allegedly burnt alive in Gujarat riots in 2002.
Zakia Jafri, who was escaped in mass massacre incident finally filled a petition in Supreme Court accusing Gujarat CM and BJP leader Narendra Modi and 57 others for Gujarat riots 2002.
Supreme Court had ordered to appoint a Special Investigating Team to probe the case and transfer the trial of the case in city court.
SIT after conducting 11 year investigation finally submit its closure report before the court and gave clean chit to Modi and 57 others in the lack of evidence.
SIT also denied to deliver a copy of report to Zakia. On this move, Zakia move to the court and asked a copy of the closure report.
Hearing the petition of Zakia, Magistrate Bhatt said, "According to SIT, no offence has been established against any of the 58 persons listed in Zakia's complaint."
"Therefore, as per the Supreme Court's order and principle of natural justice the complainant has to be given copy of the report and related documents," it said, adding no notice was needed to be issued to Zakia as she had already approached the court seeking a copy of the report.
"It is hereby ordered that as per Supreme Court order Zakia will be given copies of the investigation report, statements of witnesses and all related documents within 30 days of this order."