Big Food brands mislead consumers: CSE
New Delhi, Sun, 01 Apr 2012
NI Wire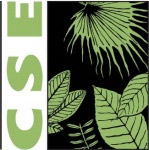 The Centre for Science and Environment (CSE), a Delhi based NGO in its latest study has claimed that mostly big food brands in India do not print the real information over the package regarding 'ingredients' used in popular food items.
The harmful 'trans-fat' which deposits in the blood vessels and make it narrower, is excessively used by most of the popular brands like Maggi, Pepsico, McDonald, Top Ramen, KFC, and Haldiram etc. However, they claim that these food items are free from trans-fat, claimed CSE.
CSE is a Delhi based NGO that works on environment and development issues of India. Its earlier researchers have also created controversies like pesticides in Indian beverages.
CSE has also claimed that the uses of salt and sugar are also beyond the healthy limit in the products of these brands. Most of the products come into fast food category, which is extremely dangerous for our kids and youth, as these companies target basically on this category, warns CSE.
According to CSE, the rising habit of grazing fast food is creating several life threatening diseases among heavy eaters. It has scientifically proven fact.
On the other hand, the targeted brands have denied the allegation of CSE, saying that their food products are free from trans-fat.
--With Agencies Input--