Cancer patients will soon be able to learn
New Delhi, Fri, 30 Mar 2012
NI Wire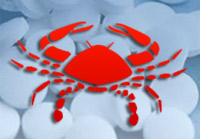 Good news for the cancer patients in India. The young cancer patients in India will now be able to register themselves in the short courses of photography, animation and painting and start to spend some quality time on with learning.
The young cancer patients especially the teenagers and those in early 20s will soon be able to enroll themselves in various vocational courses in Nashik-based Yashwantrao Chavan Maharashtra Open University (YCMOU), said an official from the Tata Memorial Hospital, Mumbai.
The initiative was taken by University vice chancellor R. Krishnakumar, vice chancellor of the university after reading about a 21-year-old student, Vaibhav Shinde, and his inclination towards learning despite suffering from leukemia.
'When I came across Vaibhav and his will to learn and educate himself, I was filled with appreciation for his desire. After reading about him, I had an urge to contribute in his life and hence we enrolled him for a course in our university,' said Krishnakumar .
However, it was not easy for Vaibhav to carry out his studies regularly. He said. 'From there stemmed the idea of establishing a study centre within the premises or near the Tata Memorial Hospital,' he added.
'There are several teenaged and young patients in the hospital who seem to have lost the will to live because of the disease. They drop out of their schools or colleges eventually. While not much can be done to help with this, we thought we will come up with short-term vocational courses like photography, animation and painting to keep these young patients occupied,' he added.
The university is likely to start the study centre from the next academic year as talks for the same are going on with the officials at the Tata Memorial Hospital.
Though, it will be difficult for Vaibhav, a resident of Raigad to carry with his study undergoing long days of treatment at the Tata Memorial Hospital in Mumbai. Vaibhav is suffering from leukaemia will last three years. Vaibhav had enrolled himself for a graduation degree in information technology but could not continue due to health reasons. YCMOU, in addition to enrolling him for the course is also helped him with his tuition fees and other expenses.
'But this was not enough. I saw the boy struggling hard to strike a balance between his studies and his cancer treatment. So we gave him a certificate to appreciate his urge to be a learner,' Krishnakumar said.
'I have seen Vaibhav's zeal to learn. In spite of suffering from this disease, he has come across as a happy and smiling child. We appreciate the efforts of YCMOU to fulfil his desire to learn,' said Tushar Vora, who has been treating Vaibhav.
It will be a great help for the young patients of cancer who have the entire life to look forward and I am looking forward for such an initiative in the hospital premises.
'Vaibhav has been such a model student and patient that we are working out a schedule for him so that the treatment sessions do not clash with his exams or study hours,' Vora said.
Anuradha Deshmukh, director of collaborations and initiatives at the University of YCMOU threw some light on the types of courses to be started and said they are also keen on several preparatory courses for patients aged 14-16 years.
'We will be looking at the database of young patients at the hospital and will work out short-term preparatory courses that can help teenagers find a direction in their career,' she said.
'We look forward to designing study modules not only in the form of books but also in the form of multimedia, making it more interesting for young patients,' she added.
Deshmukh also expressed appreciation towards the doctors who bacme ready to schedule the treatment of the pateints or students accordingly.
Moreover, the university is also taking care of the study of Vaibhav's younger brother who left his study to look after his brother.
The hospital has a total footstep of almost 43,000 new patients every year from India nad abroad out of which 60percent of the cancer patients are provided with primary care, of which over 70 percent gets free treatment. in addition to that more than 1,000 patients visit the hospital to attend OPD daily for medical advice and follow-up treatment.