Fakhra Younus, a high profile acid attack victim commit suicide
Rome (Italy), Fri, 30 Mar 2012
NI Wire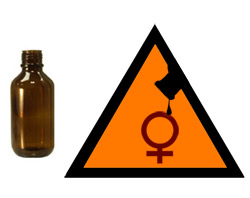 Fakhra Younus (34), one of Pakistan's most high profile victims of domestic acid attacks has committed suicide in Rome where she had been undergoing cosmetic surgery since last few years.
Fakhra, on March 17 leapt from the sixth floor of her apartment in Rome. Her body was carried to her native land in Pakistan on March 25 for funeral process, which reignited her acid attack case and demands for arresting her ex-husband Bilal Khar, the son of Ghulam Mustafa Khar, a former governor of Pakistan province have been increased.
At present Bilal's cousin Hina Rabbani Khar, is foreign Minister of Pakistan. The marriage between Bilal and Fakhra continued only for three years.
Fakhra's death came within a month when a Pakistani filmmaker won the country's first Oscar for a documentary about acid attack victims.
According to news sources, Bilal allegedly threw battery acid on Younus's face and body, which caused severe damages. Her face became chunked and dreadful and some bones of her body were melted. At present Fakhra was 22 and the attack was held in front of their five year old son.
Bilal was arrested but later acquitted from this case.
Read more at Ex-Pak dancing girl who was attacked with acid commits suicide